Indezon work as Fintech Platform and offer all services on demand to our channel partners .Indezonpay also provides AEPS cash withdrawal portal with best commission structure and service. We in the capacity of reseller we provide all services at reasonable price. We have dedicated team of experts who works in coordination with Our services to look after this product along with training and support.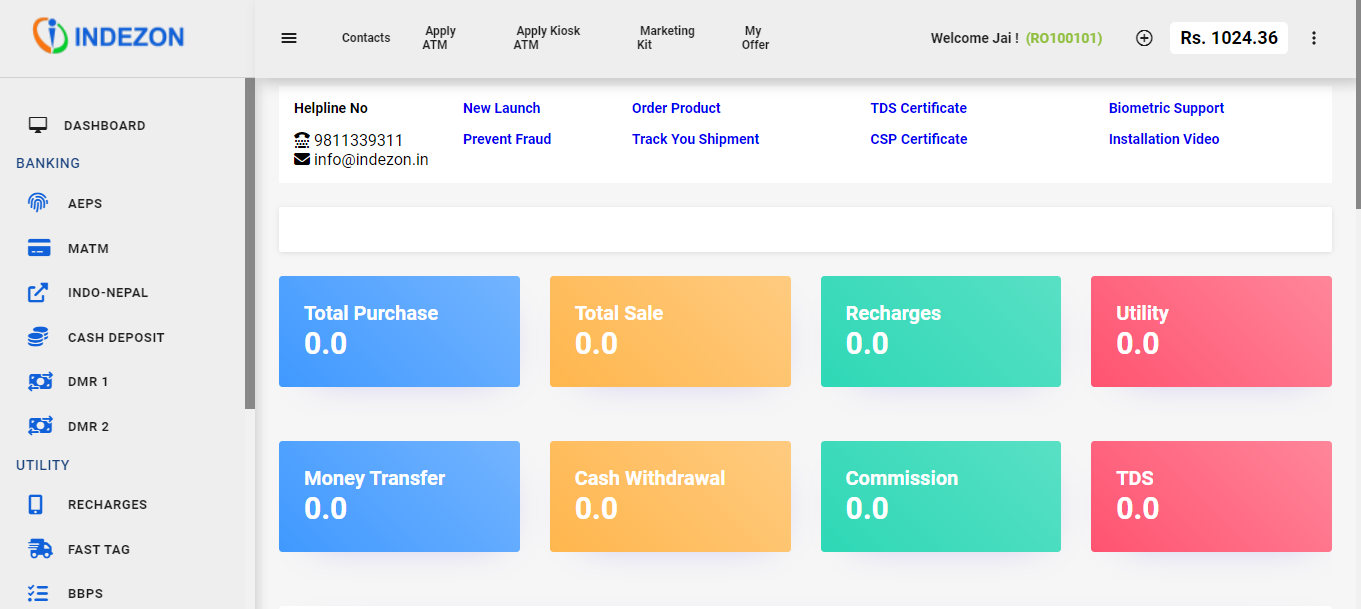 What is Benefits of Becoming Indezonpay Agent ?
We come across various queries like how to become Indezonpay agent and how to apply and how to get mini atm machine. At Indezon all your queries is completed by filling our inquiry form and one of our expert will contact you. By becoming our agent you can take advantage and earn income of more than 1 lakh :
Best AEPS Service provider
Best commission in Industry
Best customer support and training
Agents get multiple services like DMT, Recharge, BBPS and Utility at single user interface.
Get Railway Agent id for Ticket Booking
Get MPOS and MATM Service
Get Instant commission and move to bank facility